Director Morgan Spurlock continues his mission to raise awareness about what we eat with the Super Size Me app for iOS. Not limited to fast food, the app exposes nutrition facts from a large and growing community database of menus from America's best-known chain restaurants.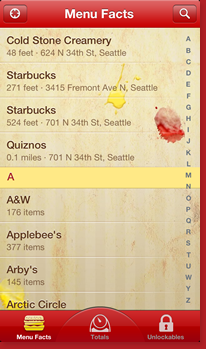 QUICK ACCESS TO FACTS
The app will automatically detect the nearest restaurants for quick access to their menu facts. Search menus and use quick indexes, to see facts, daily value percentages, and nutrition advisories about tens of thousands of menu items. Combine items to view totals for a meal or a day by feeding them to MC Supersized.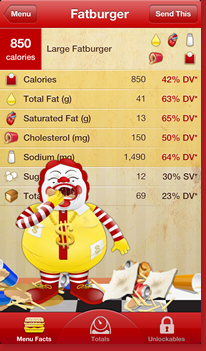 FEED THE CLOWN
The friendly and loveable MC Supersized can quickly become irritable when hungry, or when harassed. Just don't feed him too much - or make him too angry!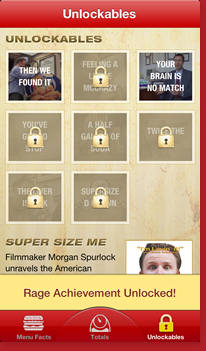 UNLOCKABLES
Unlock special features, including excerpts from the film, as you explore menus, interact with MC Supersized, and meet challenges.
JOIN THE COMMUNITY
Show your friends and family what they've been eating by sharing nutrition facts over text, email, Facebook, and Twitter. And, of course, submit your requests for restaurants and items to add to our database.